Waiting Children
Securing a Permanent Family for Children & Youth Awaiting Adoption
The Many Blessings of Adoption
By Dr. Rev. Lewis Macklin
Sometimes our life journeys take many turns until we arrive exactly where we are supposed to be–as is the case and personal story of    Dr. Rev. Lewis Macklin, a prominent and  Faith- Based Community Leader and long-time cherished Mahoning County Children Services Board Member.
If you've ever thought about Adoption– not sure? not ready, don't know? Don't miss reading    Rev. Macklin's heartwarming and unforgettable journey that ultimately led him to expand his family through fostering and adopting!   
Waiting Children |

 

Profiles & Bios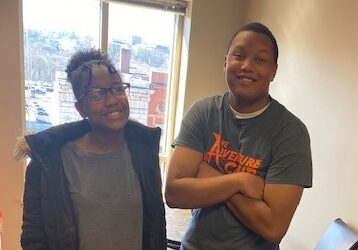 Cameron and Asia are teenagers who have experienced many traumatic events in their lives yet still manage to smile! 
read more