Family Services Department
Keeping Children Safe from Abuse & Neglect
The primary role of Family Services (ongoing services) is to assist at-risk families to keep their children safe from abuse and neglect in their own homes. This is best accomplished in partnership with the family through family engagement and protective services provided by the agency and community. Ongoing services include: engaging the family in the decision-making process, shared case plan development, ongoing assessment of child safety and risk, as well as casework and case management activities which allow professional staff to effectively respond to the changing conditions or needs of the family.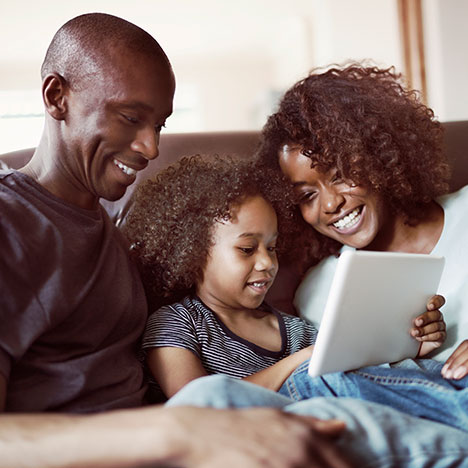 Continual contact, assessment, and evaluation of family progress are pivotal to child safety and to family stability.
Family Services casework staff possess a unique combination of knowledge and skills to assess risk and safety to intervene in situations that place children at risk of abuse and neglect, and to assist families in becoming healthy, nurturing and safe.
Family Services staff are in the challenging position of maintaining child safety while working to preserve families and to provide permanency. At times, it may be necessary to separate children from their family until the family is able to meet the needs of the children in a safe environment.
It is the belief of the agency that parents are the most appropriate caretakers for children unless the parents are unable or unwilling to protect their children from danger. We further believe that when children cannot safely remain with their parents, relatives/kin are the best alternative. In cases where placement is needed to prevent further abuse or neglect, it is the goal of the agency to return the child to his/her family, and if reunification is not possible to develop another permanent home for the child as quickly as possible.