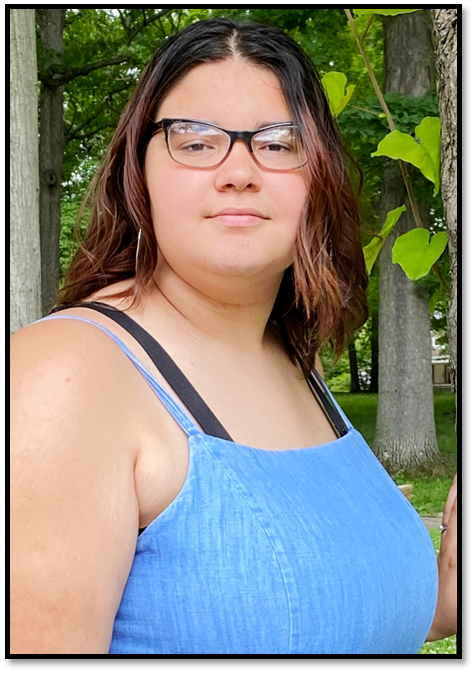 Janeysha was born 10/05/2006. She is a friendly and loving teen. She loves watching anime and playing video games. Janeysha likes all types of music, and she loves reading and collecting manga. She loves to draw and has many drawings of anime characters. One day, Janeysha would like to pursue a career as an anime animator or an anime voice actor. Although English is her primary language, Janeysha also speaks Spanish.
Her favorite season is summer and going to an amusement park or water park are her idea of a good time! Janeysha likes to cook, but she's never made her favorite food, which is sushi. Janeysha loves all animals, especially cats.
Janeysha has an open mind and is accepting of all caregiver types. Janeysha is looking for a loving home with a family she could spend time with. She would like to be the only child in the home or to only have siblings that are older than her. Janeysha is seeking a family that will not give up on her. She is very eager to find a home that she can call her own, permanently.
For more information. Please contact Melissa Scullen at MCCSB
Phone: 330.941.8888 | Email: Melissa.Scullen@jfs.ohio.gov