Board Members
Mahoning Country Children Services
Mahoning County Children Services Board is comprised of nine members who are appointed by the Mahoning County Commissioners. Officers are elected by a majority of the board membership and serve two-year terms.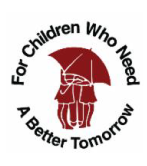 Dr. Benjamin L. McGee
Chairman
Dr. Benjamin L. McGee was appointed to the Board in 2016.  Now retired and serving as an Independent Education and Social Service Agency Consultant, Dr. McGee has spent his professional career in education and working with youth. Prior to his retirement, Dr. McGee served as Superintendent of Youngstown City School District, Youngstown, Ohio. After retiring from Youngstown City Schools, Dr. McGee served as Assistant Professor, Department of Special Education, Counseling and School Psychology at Youngstown State University and was also Special Assistant to the State Associate Superintendent for Urban Initiatives, Ohio Department of Education, Columbus, Ohio. Dr. McGee currently serves on numerous service organization Boards. He is the recipient of several prestigious awards including Educator of the Year and Youngstown State Alumni Award for Diversity. Dr. McGee received his Doctorate in Education from Youngstown State University, a Master's Degree from Youngstown State University and Undergraduate Degree from The Ohio State University.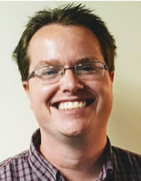 Daniel Wakefield,
Vice Chairman
Daniel Wakefield is the director of the Ursuline Sisters HIV/AIDS Ministry. Wakefield holds a Master's degree in history from John Carroll University, Cleveland, and a Master's degree in education from the University of Nevada, Las Vegas. He earned two baccalaureates from Youngstown State University, one a Bachelor of Science in Education, the other a Bachelor of Arts in history, and he is a graduate of the University Scholars and Honors program. Wakefield worked as an educator for a number of years prior to joining the Ursuline Sisters HIV/AIDS Ministry in 2000. He currently serves on the board of the Dorothy Day House of Hospitality and as hospitality and communications chair for the Ursuline Sisters Associate program. Wakefield is also involved with the Mahoning County Homeless Continuum of Care. Additionally, Wakefield received the "25 Under 35" Award from the Community Foundation of the Mahoning Valley in 2014.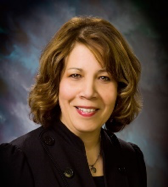 Marilyn Montes
Secretary
Marilyn Montes is the Director of Operations and Compliance for Mahoning Youngstown Community Action Partnership (MYCAP) based in Youngstown. She has worked for MYCAP over 25 years, and other urban and rural Community Action Agencies and the housing authority over the last 13 years. Montes is a certified Human Resource Professional with experience managing and maintaining compliances in all human resource disciplines. She is also certified in Labor Management. In 2015, Montes attained certification as a Non-Profit Accounting Professional (CNAP). She also started Montes HR Generalist Consulting Services in 2014. The company assists an organization's Board of Directors to hire their top management positions such as the CEO/ED CFO, HR and/or COO. Montes grew up in Youngstown after coming to Ohio from Puerto Rico at the age of three. She has two adult children and is now enjoying her three grandchildren.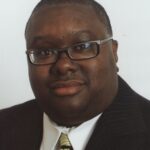 Rev. Dr. Lewis W. Macklin, II
Rev. Dr. Lewis W. Macklin, II is a returning member of the Children Services Board for a four-year term. Prior to his departure and after serving several consecutive terms, Rev. Macklin led the Board as Chairman. Rev. Macklin has been a passionate advocate and ardent champion of the welfare of children. He served as past National Vice President of the One Church One Child, Inc. and local chairman of the   Mahoning County's "One Church One Child" initiative to encourage foster and adoption. The Vindicator newspaper recognized Rev. Macklin as one of the "Persons Who Made a Difference," for supporting initiatives of the Youngstown City School District. He currently serves as the Lead Pastor of Holy Trinity Missionary Baptist Church. Rev. Macklin has an undying commitment to nurture and strengthen family. He and his wife, Dorothy are blessed with the joy of 4 daughters and a son and an ever-expanding extended family who include other youth the pair have committed to mentor. Dubbed "Father Abraham" Pastor Macklin cites the blessing of having natural and "supernatural" children as the Macklins openly practice and support adoption and caring for children as their promise! The Macklin Family is blessed to usher another generation with the birth of their six grandchildren.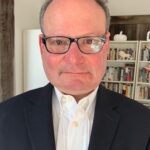 Samuel Moffie
Samuel Moffie was appointed to the Mahoning County Children Services Board in 2020 for a three-year term. An active public servant, Samuel is also currently serving as a Poland Village Councilman. For the last seven years, he has served in a variety of roles during his employment with the Youngstown City Schools. In addition, Samuel has been a small business operator for over 25 years.  He is also the author of five fiction novels. He is a graduate of Wittenberg University and a Boardman High School   alumnus.  He is married to Juliette. Samuel is the proud father of five children and grandfather to seven grandchildren.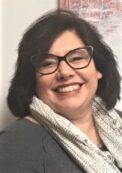 Kristine Wolford
Kristine Wolford was appointed to the Mahoning County Children Services Board in 2019, continuing a life-long calling to serve children and their families.  As an adoptive parent, Kristine has experienced the specialized care and concerns of children in foster placement and adoptive families.  After two decades in pediatric healthcare, Kristine is now a Wrap-Around Coordinator and Parent Peer Support Specialist helping families to navigate systems.  Kristine holds numerous professional and volunteer certifications, including that of NAMI Parent Advocate, and is a former member of the Ohio Department of Mental Health & Addiction Services' ENGAGE Family Advisory Council, former Family Representative for the Mahoning County Family & Children First Council Executive Committee, and volunteers at the Purple Cat.
Mahoning County Commissioners