Adoption Services
A Permanent Family for Children and Youth
Adoption Services at Mahoning County Children Services (MCCS) includes a specialized Adoption Unit that strives to secure a permanent family for children awaiting adoption. Our Adoption Casework Assessors also prepare youth for adoption and engage in recruitment activities to locate a "Forever Family."
What is Adoption:
Adoption is the legal process by which adults become the legal parents of children not born to them. An adopted child is cared for by parents who are willing to provide love, security, and a sense of well-being.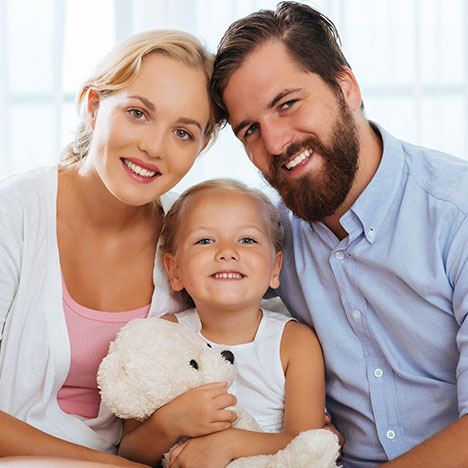 An Adoptive Applicant:
Should be at least twenty-one (21) years of age.
Should be married for at least one (1) year, but may be single.
Should be in good physical and mental health.
Should have reasonable income to meet expenses needed in the daily care of the child, however, there are no specific financial requirements.
Should have a reasonable amount of room for the addition of a child, but home ownership is not required.
Need not belong to a church.
Need not pay an adoption fee. Financial assistance may be available for the adoption of children with special needs.
Must attend 36 hours of pre-service training and participate in the Home Study process.
NEW RESOURCE AVAILABLE FOR ADOPTIVE & KINSHIP FAMILIES
With the support of Cadence Care Network  "Ohio-KAN" offers FREE services to assist Mahoning County Children Services' Kinship and Adoptive Families navigate and connect with all of the resources available locally and statewide. For more information, visit https://ohiokan.jfs.ohio.gov/ or call 1-844-OHIO-KAN