Crossover Youth
Practice Model Overview
Research has long documented that young people who have been abused or neglected are at a higher probability of becoming engaged in delinquent behavior.  Little was known, however, about why this would occur and what could be done to interrupt the trajectory followed by this population of young people known as "Crossover Youth."
In 2007, the Casey Family Programs and the Center for Juvenile Justice Reform at Georgetown University partnered to address the unique issues presented by youth who become involved in the child welfare and the juvenile justice systems.  Together, they created the Crossover Youth Practice Model, which describes specific practices designed to help reduce the number of youth who crossover between systems, reduce the number of youth entering and reentering substitute care, and reduce the length of involvement in one or both of the partner systems.
The Practice Model creates a nexus between the research and best practices known to child welfare and juvenile justice, the research related to Crossover Youth, and the lessons learned in practice from the Juvenile Justice & Child Welfare Integration Breakthrough Series Collaborative.  Specifically, the model utilizes a strength-based approach that builds upon the principals of ensuring family engagement and equitable treatment at every level of the system.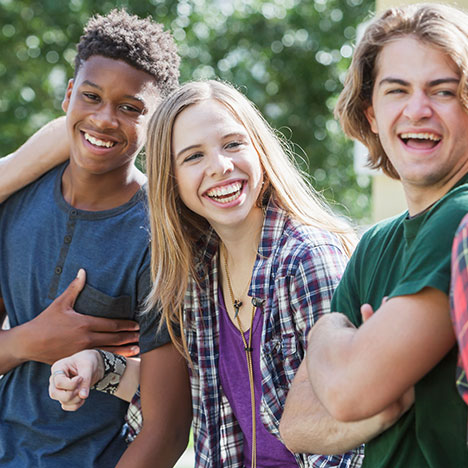 In 2012, representatives from the Mahoning County Juvenile Justice Center, Mahoning County Children Services Board, as well as other service providers (schools, residential placement facilities, mental health providers, police departments, and drug abuse treatment providers) began meeting with representatives from Georgetown University to review current practices in Mahoning County and to create appropriate practice to implement the Crossover Youth Model.
The Practice Model provides a mechanism whereby child welfare and juvenile justice agencies can strengthen their organizational structure and implement practices that directly affect the outcomes for Crossover Youth.  By ensuring greater alignment with the mission and vision of the child welfare and juvenile justice programs, we seek to achieve the following paramount goals:
Achieve a reduction in the disproportionate representation of children of color across both the child welfare and juvenile justice systems
Significantly reduce the number of youth placed in out-of-home care
Reduce the use of congregate care
Reduce the number of youth becoming dually involved with the partners