Kinship
Full-Time Care of Children
Kinship care is the provision of full-time care of children by relatives and non-relatives who often have a relationship with the child or had a relationship with the child previously.
Mahoning County Children Services' (MCCS) Kinship Program promotes the safety, permanency and well-being of children. The program promotes collaborative relationships between parent(s), guardians, service providers, community partners and kinship families. Kinship care reduces the need for placement of children in more restrictive placement settings within the child welfare system.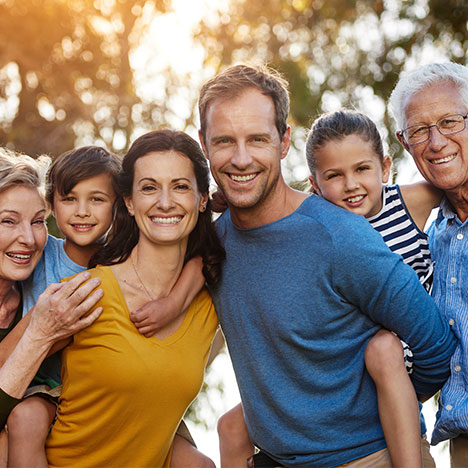 MCCS employs Kinship Navigators who perform: family search and engagement services, home study assessments and assessment of kinship family needs.
After an assessment of needs is completed on a kinship family, the Kinship Navigator is able to provide kinship caregivers with information and referral to community partners so the family can access resources and supports which will allow them to provide a temporary, safe, stable and secure environment for the children in their care. The agency will provide the following tangible supports on a case by case basis for kinship families who are caring for children who are part of active cases at MCCS:
Food assistance
Clothing assistance
Rental assistance
Furniture assistance
Utility assistance
KPI (Kinship Permanency Incentive) funds are available to kinship caregivers who are eligible.                                                                                                                                                                                                                RESOURCES AVAILABLE FOR KINSHIP & ADOPTIVE FAMILIES
Ohio-KAN: With the support of Cadence Care Network  "Ohio-KAN" offers FREE services to assist Mahoning County Children Services' Kinship and Adoptive Families navigate and connect with all of the resources available locally and statewide. For more information, visit https://ohiokan.jfs.ohio.gov/ or call 1-844-OHIO-KAN
KGAP: Kinship Guardianship Assistance Program is financial assistance and Medicaid funded through federal and state dollars, to licensed Kinship Caregivers who become legal custodians who hold placement of their kin child(ren) at least six consecutive months as a foster child.