Media & Community Outreach Contact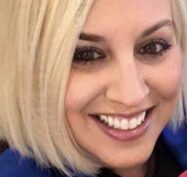 April Is National Child Abuse PREVENTION Month
April marks National Child Abuse Prevention Month. Child Abuse Prevention Month raises awareness nationally and encourages families and communities to work together to learn how to prevent child abuse and neglect and why a vigilant community is the best defense to prevent and report suspected child abuse or neglect to local child protective services agencies or law enforcement.  
Child Abuse is a national epidemic in the United States. Approximately 1 in 7 children have experienced child abuse or neglect in the last year. Nationally, a child abuse report is made every 10 seconds.  In Ohio, a child is abused and every 30 minutes.
Each year, communities across the nation plan month-long activities to help raise awareness and educate the community-at-large about vital importance of child abuse and neglect prevention.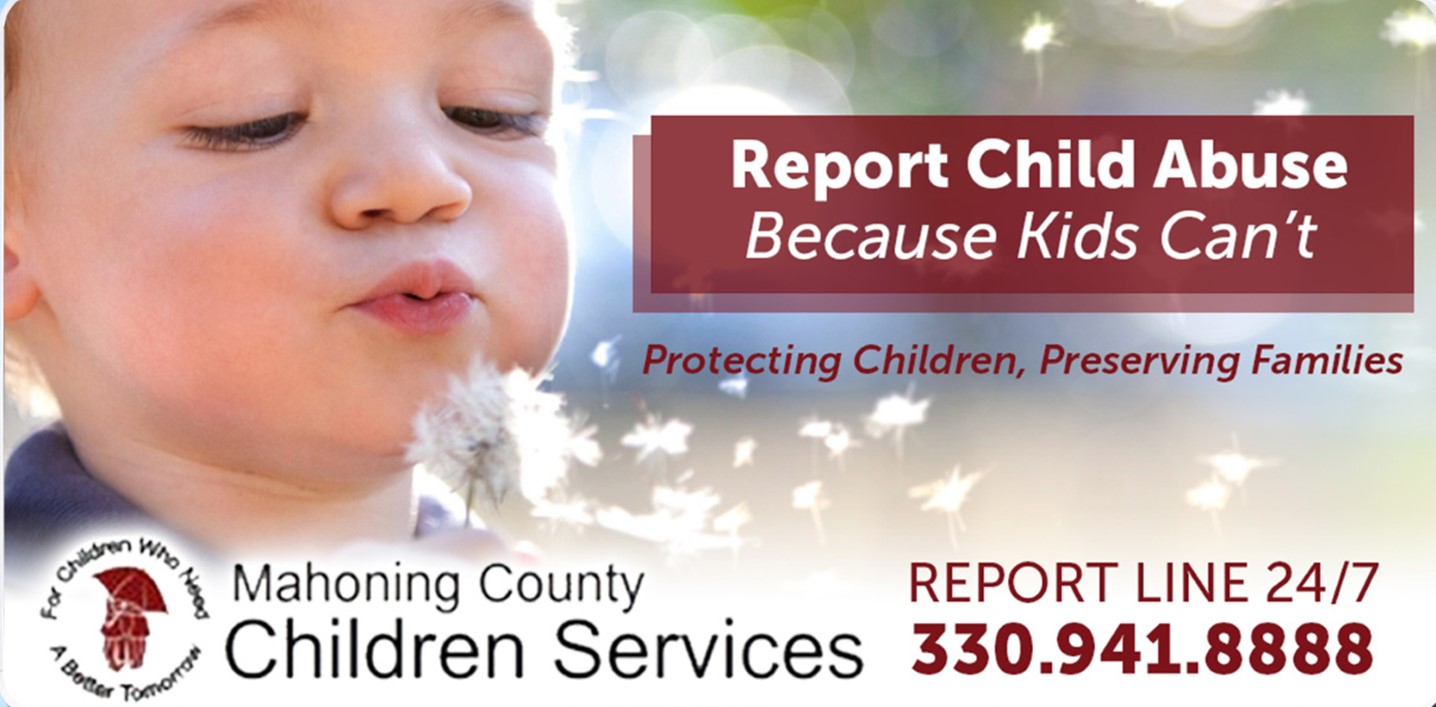 OUR  TV FOSTER PARENT RECRUITMENT CAMPAIGN
CELEBRATING & SUPPORTING NATIONAL EVENTS
SPECIAL EVENTS & COMMUNITY SERVICE PROJECT IDEAS
2021 Child Abuse & Neglect Prevention Month Events
   Christmas Gifts for Kids Holiday Campaign
2021 Community Spotlight Award Winners Announced"

Apr 2021
Nancy Walker-McCain Selected to Lead Agency's New Diversity Equity & Inclusion Office"

 Jan 2021
Agency Announces New "Diversity, Equity & Inclusion Officer" Position.

 Jul 2020
Mahoning County Children Services Board Supports Social Justice Position Statement.

 Jun 2020
Mahoning County Children Services Board Achieves National Re-Accreditation.

 Apr 24 2020
Mahoning County Children Services Board Announces Newly Elected Officers and Members.

 Mar 1 2020
Adoption Day Celebration.

 Nov 1 .2019
Mahoning County Children Services 2 Nominees Receive State-Wide Awards.

 Sep 26.2019
State Rep Manning Rides Along with Mahoning County Children Services Caseworker.

 Jul 19.2019
Kristine Wolford Appointed to Mahoning County Children Services Board.

March 19.2019

News, Events & Media
Mahoning County Children Services