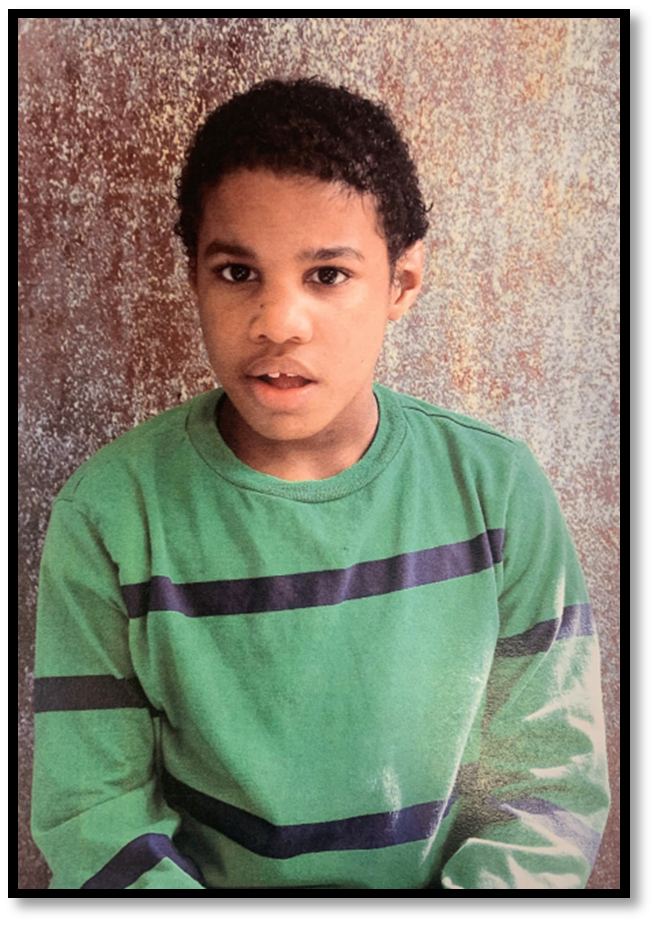 Born December 2012
Ja'Cary is a 9-year-old child with special needs. He is nonverbal, but can say a few words and mimic three-word sentences. He does best in a structured setting. With repetition and a routine, he has been able to learn things like putting his bookbag away and getting his shoes from the closet. Ja'Cary will show you what he wants by pointing or taking you by the hand. He loves water play and music. When you play gospel music, he will sway to the music and hum. He also enjoys outside play, running, and any one-on-one attention.
Ja'Cary would do best in a family who has experience with developmental delays and Autism or is willing to learn. He needs a family who is able to show patience when he is learning and give him the attention, he needs to make further progress. Ja'Cary has an older sibling also in the custody of Mahoning County. The boys are bonded and continue to visit.
Any family who is interested in providing permanency and a loving home for Larry; please contact your resource worker to submit your homestudy to:
Email: Sarah.pinciaro@jfs.ohio.gov
Phone: 330-941-8888.