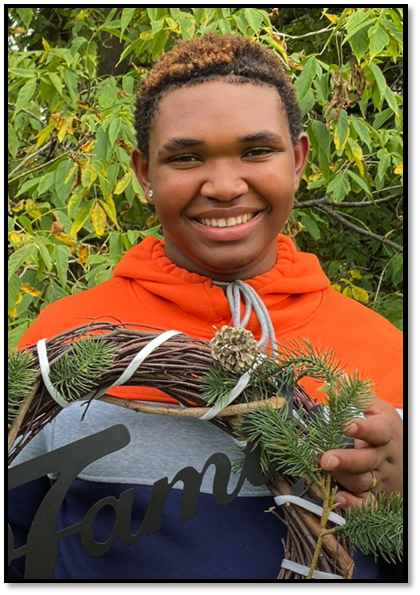 Meet Anthony!
Anthony is 16 years old and full of life! He is friendly and thoughtful. He loves making others smile and genuinely enjoys spending time with others. Anthony gets along with all age groups and is easy going. He loves being outside, swimming, enjoying nature and playing sports recreationally. He has a passion for interior design and decorating. He is thrifty and enjoys crafting. Anthony enjoys a clean space and takes pride in keeping his home clean and tidy.
Anthony has done very well keeping his spirits up and remaining hopeful and positive through his time in care. He has learned to take ownership of his faults and work through them. Anthony expresses that he stives to be better than he was yesterday.
Anthony would love a family who is willing to spend time with him. He loves staying active and being around people. Anthony is eager to find his forever home. He is seeking a family that will accept him and be there for him physically and emotionally
For more information, please contact Natalie Finamore at MCCSB:
Phone: 330.941.8888 | Email: Natalie.Finamore @jfs.ohio.gov.