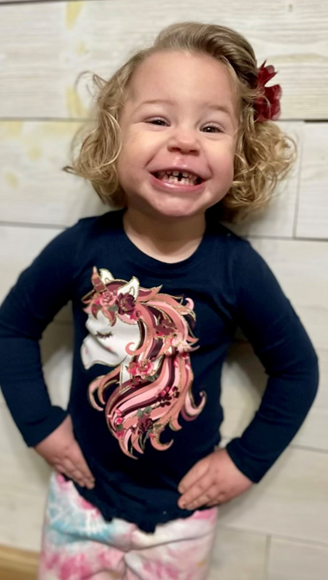 Ava -Born March 28th
"We are currently no longer accepting homestudies at this time".
Ava is an adorable little girl with a big personality! She has enthusiasm for just about everything, and if not, she'll let you know.
She loves to play dress up, drive her jeep, color, and swim. Ava especially loves watching Frozen and Peppa Pig on her iPad. She is very helpful in the kitchen and loves her veggies. She makes friends easily at daycare and church, even though she can be a little bossy.
Ava is developmentally on target and close to completing toilet training. Ava asks for a family with a mom and a dad. Could you be the family for her?
If interested in providing legal permanency for Ava, please contact your licensing specialist to send your completed home study to Karen Tesyk (contact information below)
Karen Tesyk
Phone: 330.941.8888
Fax: 330.941.8787
Email: Karen.Tesyk@jfs.ohio.gov