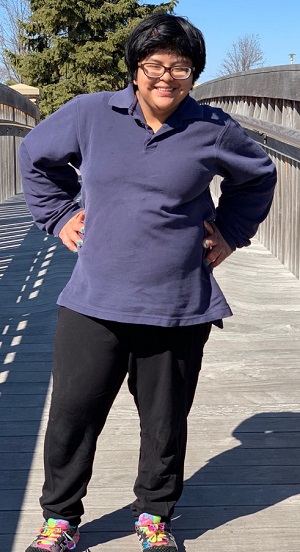 Born in 2003
Meet Kiley! She is 15 years old and a happy and very sweet young lady. She has a genuine concern for others and loves to give hugs. She is empathetic and caring. She enjoys dancing, music, and drawing. Kiley tries hard to do the right thing and make others happy. She has developmental disabilities including social and cognitive delays. She is insightful and willing to work on how to make positive progress. Kiley would do best as an only child. Families interested in providing permanency will need to be involved with Kiley's ongoing therapeutic needs.
For more information, please contact Sarah Pinciaro at MCCSB:
Phone: 330.941.8888 | Email: Sarah.Pinciaro@jfs.ohio.gov.