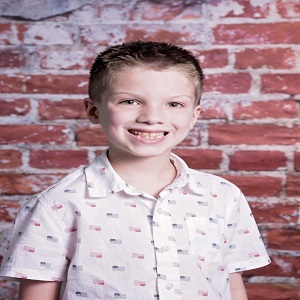 Logan is a seven-year old who loves attention and positive affirmations. He is very smart, active, and enjoys playing outside. This little guy has high hopes of getting a power wheel for his birthday. His favorite    TV programs are the Power Rangers, Teenage Mutant Ninja Turtles and Pokémon.
Logan likes to build with Legos and is very inquisitive and curious. He would do best in a home where he is the youngest or an only child.
For more information, please contact: Sarah Pinciaro at  Mahoning County Children Services
Phone:  330. 941.8888 | Email: Sarah.Pinciaro@jfs.ohio.gov.