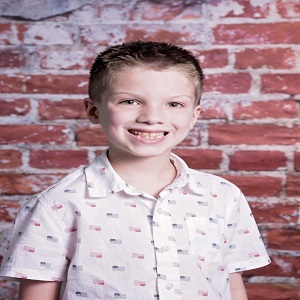 Born February 2010
Logan is a healthy 9-year-old. He is very sweet and likes to help. He is very smart, active, and enjoys playing outside. His favorite T. V. programs are the Power Rangers and Transformers.
Logan loves to build with Lego's. He is very inquisitive, curious, and likes to figure things out on his own. He has some sensory issues and receives occupational therapy to help with this. He would do best in a home where he is the youngest or an only child.  
Phone: 330.941.8888 | Email: Sarah.Pinciaro@jfs.ohio.gov.