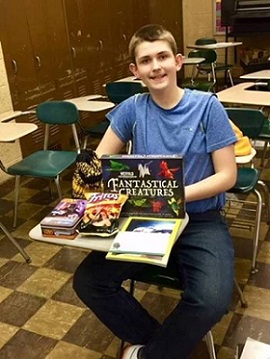 Tanner longs to live with an adoptive family. He needs a patient family who can help him through his teenage years, to prepare him for adulthood.Tanner is funny, insightful and fun to be with. He benefits from a small, supportive classroom setting. Tanner responds well to praise and reward systems. He is affectionate and readily gives hugs. He loves animals and is gentle with them. He loves pizza and most foods, including vegetables.
He likes to be helpful in a family setting. Tanner is great at golf, loves to bike ride and play video games. He loves the outdoors and likes to help parental figures with projects. Tanner can take things apart and put them back together. He's very good with hands on, mechanical things.
If you think you may be the family for Tanner, please ask your licensing worker to forward your completed home study and preferred child characteristics to Karen.Tesyk@jfs.ohio.gov or fax to Karen Tesyk at (330) 941-8787.